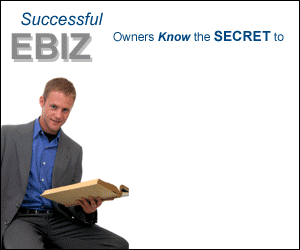 Name: Worldwide Brands
Website: www.worldwidebrands.com
Price: Lifetime access (One-time payment $299 or Payment Plan $319)
Owner: J Christian Malta
Rating: 9/10
What Is Worldwide Brands?
Worldwide brands is a directory of wholesale suppliers for online sellers looking to partner with reliable drop shippers for their business. They look for the best wholesalers for the products they drop ship and certify them to ensure that resellers will be working with real drop shippers.
This directory has been around since 1999 and it is updated on a weekly basis.
Worldwide brands have a strict criteria for choosing their suppliers to be included into their directory. So those who make it will be Top-Level (top of the Supply Chain) Dropshippers and Bulk Wholesalers.
Worldwide Brands Scam Or Not?
In the online world, there are plenty of fake websites or scams around. This includes dodgy wholesalers too. But Worldwide brands is definitely not a scam! According to ScamAdvisor.com, Worldwide Brands is a trusted website and is deemed very popular by Alexa with a ranking of 28210. For your reference, CLICK HERE.
With Worldwide brands, online sellers will be confident that the certified drop shippers listed in the directory are trustworthy. This will prevent putting your customer's personal details at risk and also your business' reputation.

What's Inside Worldwide Brands?
Your paid membership gives you lifetime access to Worldwide Brands. Once you login to your account, your member's area home page looks like the below picture. There is a video in the middle that gives you an overview about Worldwide Brands. There are lots of links to resources to help educate you on how to start your own business.
Video Learning Centre
They have educational videos to help you learn about various topics to help you source the right products for your business.
1) Importing: how to import products from China
2) Wholesale: a premium eBiz product education that provides you with 19 product sourcing video courses, 19 comprehensive online workbooks, interactive self-testing modules, real world exercises, and more…
3) USP Shipping: provides 12 informational videos about tips on best practices to use when packing and shipping items.
4) Selling On Amazon: Instructional videos on using Amazon to sell merchandise
5) Amazon Fulfilment: Shows you how you can drop ship without using a drop shipper
Supplier Search
Worldwide Brands allow you to search for specific suppliers. Search categories include dropshippers and light bulk, import deals, liquidation auctions, large volume, and liquidation wholesalers. You can also restrict your search to products only or brands only.
Product Research Tool
Worldwide Brands provides some powerful tools to help you do your own product research and decide on the products you want to sell for your business. In the below picture, I have typed in 'gym equipment' in the search box to see what kind of results it gives me.
Quick Analysis
A quick analysis of 'gym equipment' shows me that this search term is highly competitive. You can see that the meter shows that this product is difficult. So I should use variations of the keyword to see if I get better results.

Keyword Selection
The product research tool shows what variations of keywords that people have used to search for 'gym equipment'. This information will help you decide what variations of keywords you can use for your online business. Find keywords that a less competitive!
Price Comparison
You will also see what kind of prices people have used to sell products related to gym equipment on Ebay and Amazon. This will give you some idea of prices you can set for the type of product you are selling.
Google Advertising
You can use this information to get an idea of competition.
Conclusion.
I highly recommend Worldwide Brands to anyone who wants to set up an online business using a drop shipping model. You can read more about how drop shipping works here. CLICK HERE.
Worldwide Brands is a pretty established directory with a huge selection of reliable suppliers to choose from. It's also great that they keep updating their directory with new suppliers on a weekly basis.
There is so much educational videos and resources to help a newbie get started with a drop shipping business. I have found their product research tool very useful. So it is worth investing some money into Worldwide Brands.
It's one-time payment with lifetime access is particular attractive for those who are serious about a drop shipping business and want to get access into the directory without a time limit.
Find out more about Worldwide Brand by clicking below on 'Get Full Access Now"

Thanks for taking the time to read this review. If you have found this article helpful, please leave some comments below. Remember to SHARE and SUBSCRIBE to receive updates.